February is Black History Month. The month-long celebration of African American history is rooted in Black History Week (also in February).
The decision to celebrate in February was based, at least in part, on the birthday of the great activist, speaker and writer, Frederick Douglass.
The irony here is that Douglass never knew for certain what day he was born. It's of course not uncommon for someone born into slavery, to an enslaved mother, to be unsure of birthdays. In his third and final autobiography, Douglass speaks directly to this,
"Genealogical trees did not flourish among slaves. A person of some consequence in civilized society, sometimes designated as father, was literally unknown to slave law and to slave practice. I never met a slave in that part of the country who could tell me with any certainty how old he was. … Masters allowed no questions concerning their ages to be put to them by slaves. Such questions were regarded by the masters as evidence of an impudent curiosity"
Douglass adopted February 14th as his birthday because his mother called him her little valentine. She died when he was just a child. Barely knowing his mother. Never knowing his father. Douglass was determined to have family and create a home. Cedar Hill is the home he created…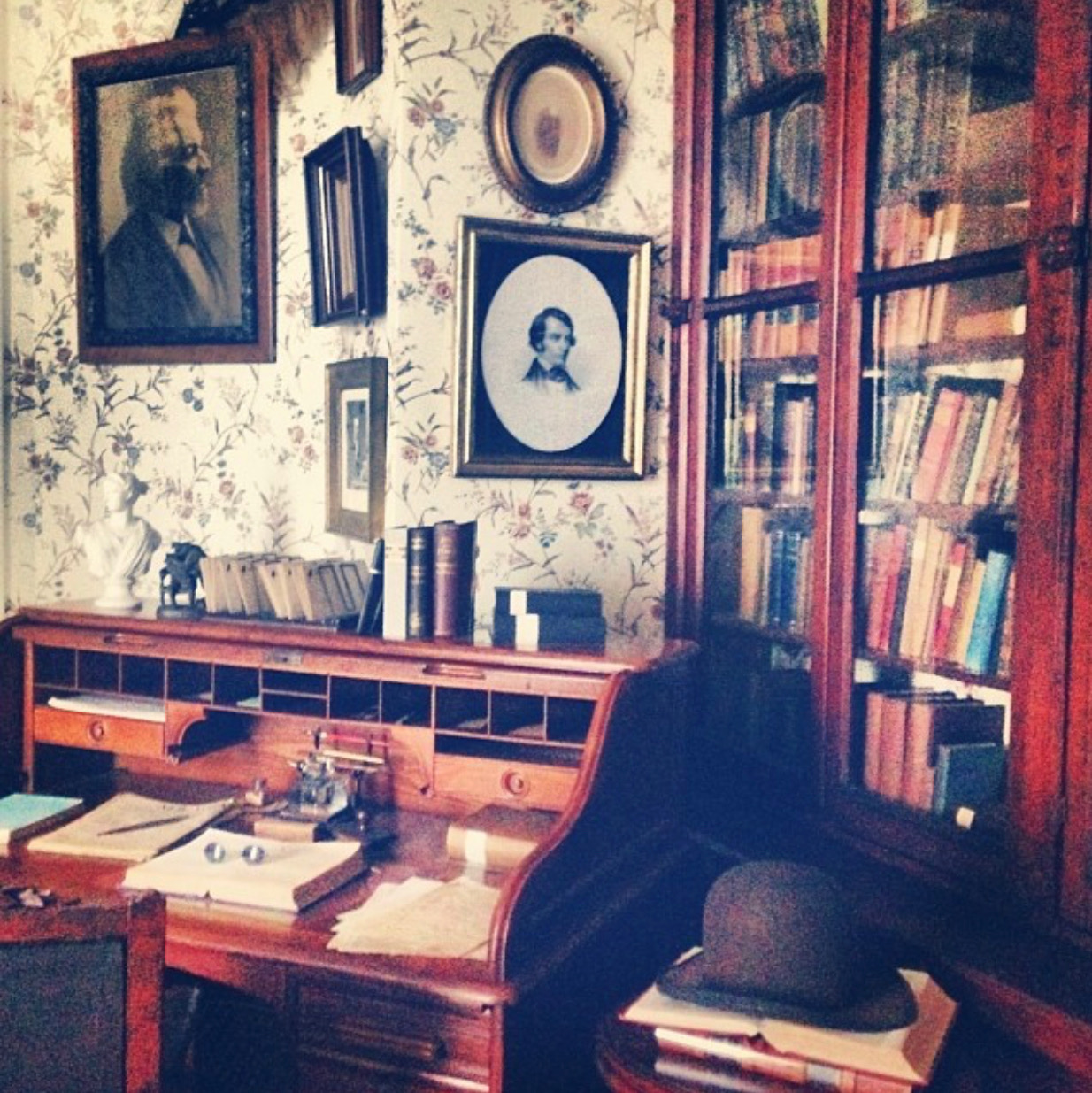 You can visit the HOME he created!
The library is obviously the coolest room in the house…
Cedar Hill is beautifully positioned on high ground just a few miles east of the capitol dome, overlooking the Anacostia River. It's definitely a destination where you feel the power of place and the presence of the past. There's something so moving about standing where someone so extraordinary and heroic stood.
Douglass in the SAME library!!!
While visiting the home of Frederick Douglass is not on our current menu of ticketed tour offerings (A La Carte), we would love to share Cedar Hill with you!
If you're interested in visiting this historic home with breathtaking views of the Washington DC skyline, simply select the Concierge option when you're ready to book your tour!